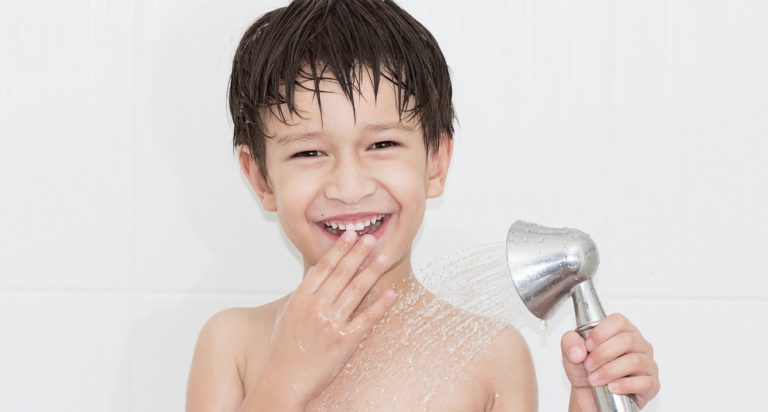 Our life changes completely, when a child is born. We choose everything very carefully for our little bundle of joy. We prefer it to be handpicked. Super careful as to what we are using, what are the contents of the product? & How it will react to their tender skin.
As our children cross their young years, we tend to take a back seat. We are not that choosy or fussy for the products that we use for them. We forget that their skin is still delicate and tender. We need to be careful with the products that we choose for them. It is always advisable to go for a products that are specially made for children, since adult skin products use harsh chemicals which are not suitable for children.
Some parents care for their child's skin, but neglect their hair. Hair plays an equally important role as the skin. It is important to wash a child's hair regularly with suitable product especially if the child is exposed to wind and sun often. Hygiene is important to be maintained at this age. As the kids might start taking bath themselves, we need to ensure that they are doing it properly. Especially hair as we apply oil on the scalp and due to physical exercise scalp also becomes oily. So as a mother we need to check, if the child is taking bath himself properly, because if the oil remains in the scalp it catches more dirt and might result to hair fall. Thus, wash your kid's hair twice a week.
The age group of 3 to 10 years, most of the kids are taking bath themselves or with a little help. I feel in this stage body wash or liquid wash is better as they are mild, easy to use and economical, since kids of this age group waste lot of soap. So, I feel a mild body wash is better for kids who are learning to take bath on their own. You can put the supply in a smaller bottle and it will minimize the wastage also.
While choosing a product for children in the age group of 3 to 10 years. We should choose a product made from #fruit extracts, mild, no tear formulation and a product which is gentle to their skin. So that they smell natural and are tender. There are not many brands currently for this age group in particular. Parents either continue to use baby products for their children or move on to adult products. We should not graduate to adult product at this age. This demand and gap in the market was understood by Malaysian company 'Carrie Junior'. They are a 20-year-old brand who have proved their presence in the country and areamong the leading brands in Malaysia.
The products are made of fruit extracts – 'Fruito E' – natural fruit extracts, vitamins and nutrients which help to nourish and also moisturizes the delicate skin of children. The shape, colour and branding of the bottles excite the children to take bath. They enjoy their bath time, have fun and feel happy and fresh. It is a no tear product, so mothers do not need to worry if the child is taking bath on their own. The fruity fragrance, foamy bubbles, colorful bottles, and goodness of Fruito-E makes a mother's choose the product. Hygiene plays a very important role during the growing years of a child. Good health helps a child to learn and perform better. Carrie Junior has helped immensely in making my kid's bath time a fun time as well as nourishing his/her delicate skin and hair. Their product range includes body wash, shampoo, hair and body wash.