No, I Don't Want To Go For Bath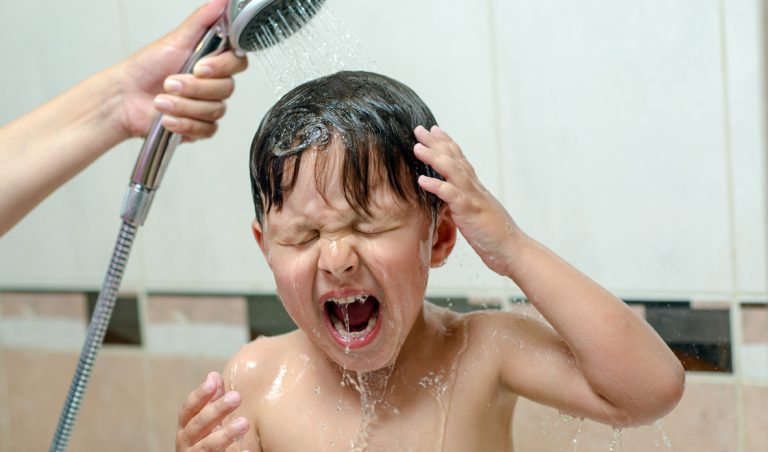 I mean, come-on. For how long will these bath battles go on in my house? We are talking about 4 and 8 yearolds here. At 1 or 2, I could still tell myself that they are tiny and that they will outgrow this sooner than later. But NO, it just doesn't seem to stop haunting me.
Well, I wouldn't say I am not to blame completely. I very well know that the reason #1 is me HURRYING-THEM-UP all the time.
Back from school, go for bath
Out of the bed, go for bath
Getting late for bedtime, go for bath
Psst! I realized my kids are so upsetwith me hurrying them up. And that's true for my 8 year old. But is there a way out? There is only a limited time window available between waking up in the morning and making it to the bus stop. Same for bedtime. If she lingers on longer then it cuts into her sleep time. Yes, after school is relatively relaxed. Maybe I should stop hurrying-up then.
But thankfully she is also 8 which means she loves fragrances, dressing up and all things tween. So it helps to stock her bathroom with fruity fragrance body and hair wash. I try to pick ones that contain natural fruit extracts, vitamins and nutrients that keep her skin moisturized so that I don't have to be after her for the next task – to apply a coat of moisturizer on dry areas.
For my 4 year old, it's a different story. He has plenty of time as his school hours are much shorter. But then he hates the feel of water on his body. It's as if an electric shock travels through his body when I put the first drops of shower on him. The howling, throwing of bath toys around the bathroom and splashing water all around is routine. I am so drenched by the end of it that it feels I am the one who has taken the shower. So I have come to terms that sponging on a few days is not an evil thing. Also I dab him with water initially, lather up the soap and then switch on the shower. This really helps.
Blowing bubbles always helps. So we walk into the bathroom with the bubble maker. That's my bath battle-weapon and with that the battle is half won on most days! While he blows the bubbles to his heart's content, I scrub and bathe him to MY heart's content.
And if I give him a sponge, pour a little shampoo and let him mess around, its turns into a smooth sail. He sponges the shower cubicle, sponges the tiles, gives bath to a soft toy or wash the toy truck. Less work for the maid! Ah! Works well!
If you want your child to start enjoying his bath, then there is some great news for you. Trusted international brand CARRIE Junior has launched its kid's bathing range in India now. All bath products have the goodness of 'Fruito-E' – natural fruit extracts, vitamins, and nutrients that nourish and moisturize the child's skin and hair. CARRIE, the elephant, is a fun bath time buddy. Its fruity fragrances, foamy bubbles and colorful bottles make bath time fun for the 3-10 year olds.