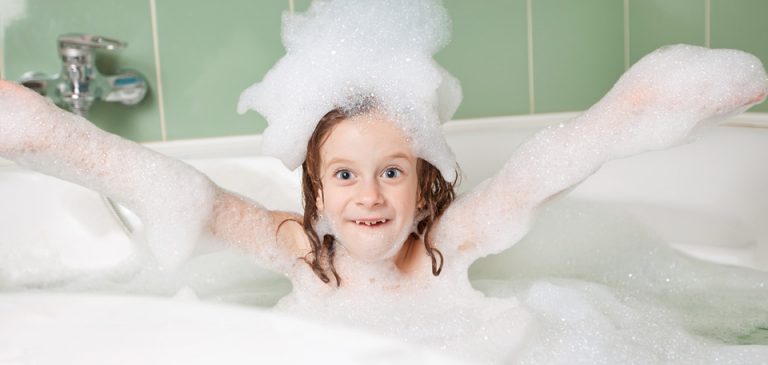 Sometimes kids teach us things which we wouldn't have realized. Being a mom second time is not an easy task… the more you try to create a balance between the two, the more are the chances of you to be tagged Partial! My younger one is in an age bracket which will take some more time to vent out his anger but my little princess at times calls me… "Mamma you take care of him more and have forgotten me "……this accusation rips my heart apart and also surprises me, how my daughter came to this conclusion. She says, Mamma bathes little one from special soaps, body wash, besan, Malai etc. but me with the normal soap!! I never thought that an ordinary kids soap or lotion can create sibling rivalry in my house. The reality is that we mothers pay a lot of attention towards infant skin but when it comes to kids we take a very casual approach (I myself was using a normal regular soap for my kid as I always thought kids skin can take these soaps too and my main focus was cleansing only..) but kids skin needs proper moisturization and nourishment. Harsh soaps contains various chemicals which steal the moisture from the skin and make it dull and dehydrated.
Based on a market survey a lot of products were available for infants but I couldn't find an appropriate product which could fit in my specifications. And then, my elder sister came to my rescue. She introduced me to Carrie Junior product range, which has body wash, shampoo and hair + body wash. Carrie Junior products are contrived with fruito-E which is a natural combination of fruit extracts with rich in vitamins and nutrients that keep the kids skin well-nourished and hydrated.
Bath time was never a bubble time for me, instead it was a trouble time.  Carrie Junior has made the bath time a bliss for me with its no tear products. Carrie Junior cleans kid's delicate skin and hair gently and effectively, it is also suitable for everyday use. The products come in different colourful bottles which make it quite appealing for the kids.
After using Carrie Junior, I recommend it to all moms as the product comes from a very well established brand, also its impact on the skin is clearly visible. My daughter's skin has become as soft and hydrated as before and she is also enjoying her bath time with fragrance, foamy bubbles and cute pink elephant mascot.
Thank you …Carrie Junior for "bubbles bliss and bath".